Tim Webster and Lucy O'Neill
Investment Directors and Lockwood & Rann's Founders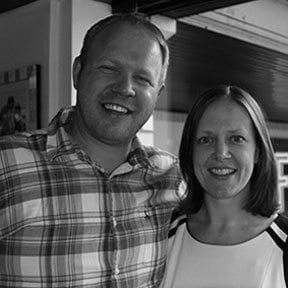 Back
Tim began his career as a Nurse before moving to recruitment in 1994; in his second year he became the highest billing consultant in the company's history.
Tim was working as a Recruitment Director in 1997 when he met Lucy O'Neill, Procter & Gamble's National Sales Manager for Ireland, responsible for sales, recruitment, training & development and marketing.
Tim and Lucy joined forces to co-found Star in 2002, a headcount recruiter for the pharma industry. Today Star is the pharma industry's most preferred recruitment agency and most preferred Contract Sales Organisation with over 300 employees in the UK and Ireland.
Star's also a Gold Standard Investors in People organisation, and has picked up awards from The Great Places to Work Institute and Recruitment and Employment Confederation.
In 2015, Tim and Lucy sold Star to Uniphar Group PLC, but remain with the company as Director of European Expansion Outsourcing and Resourcing and Chief Culture Officer respectively.
Tim and Lucy founded Lockwood & Rann in 2009. Tim uses his business, strategy, finance and sales expertise to help stabilise, optimise and exit businesses; in 2015 Tim was recognised as one of Acquisition International's 'Most Innovative Leaders'.
Lucy brings experience in strategy, business development, marketing, and training and development; Lucy's passionate about getting the best from people and is qualified in various personal insight techniques. She works with Lockwood & Rann's partners to make sure their employees are motivated and working together towards common goals.